It's the Final Moments of Fall Support Drive!
Give now to help transform lives like Jonathan's before the end of Fall Support Drive!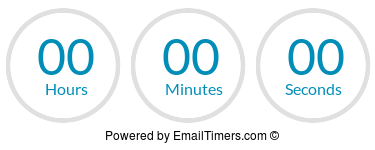 Jonathan went from being homeless to hope-filled because of the support of people like you.
That's why your Fall Support Drive investment today is so vital to keep the hope and love of Jesus coming through the ministry of your WAY-FM.
Now he says:
"WAY-FM has always been there for me. God has changed my entire life along with this radio station. My future is very, very promising… I am finally on the right track, and I'm able to give back to people in need because Matthew 25:40 says, 'When you did it to one of the least of these… you were doing it to me!'"
Your investment today will help ensure that more people like Jonathan can hear just the right words at just the right moment, so they can get back on track and overcome what seems impossible.
And when you invest $35 a month to keep hope coming through your WAY-FM, you'll ALSO help provide much-needed nutrition, preoperative care needed for surgery, and the love of Jesus to children through our global partnership with CURE International.
Thanks for bringing life-changing hope to those who need it most through your investment today!